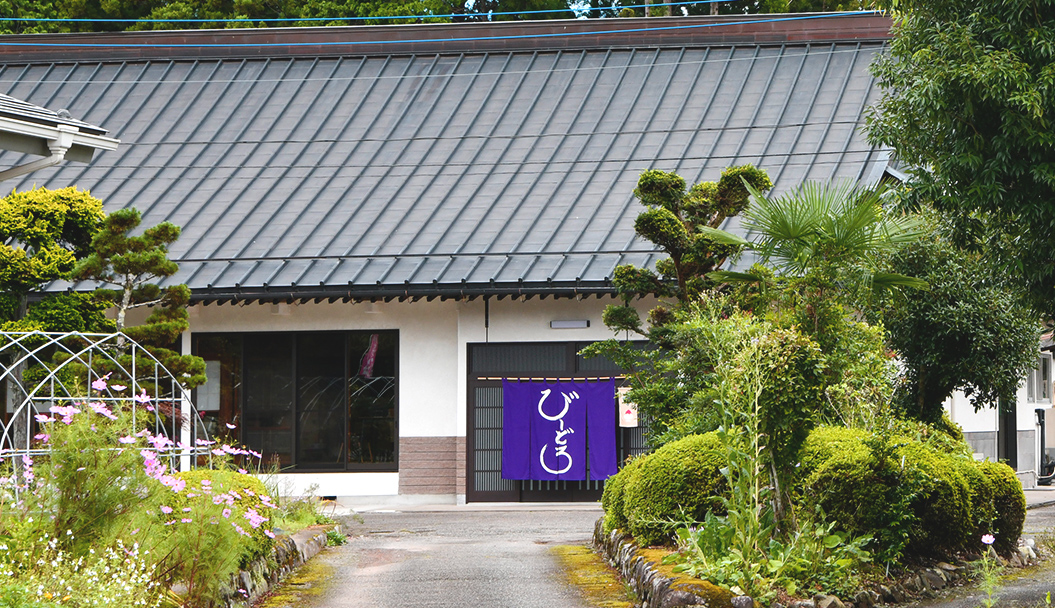 Kominka Cafe in Nikko
"Kominka Cafe Beedoro" is nestled quietly in the mountains of Nikko,
the home of the famous world heritage site,
Nikko Toshogu.
Beedoro is the perfect place to
forget the hustle and bustle of the city
and relax in nature, either during your travel or as a pastime.
Enjoy our food and drink with the clean air,
beautiful lush green mountains,
and peaceful rural landscape.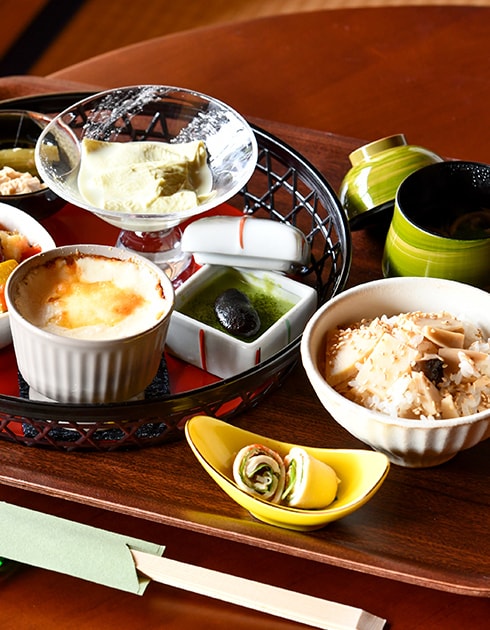 Food and Dessert
Nikko is famous for yuba, or tofu skin.
Our "Yuba Set Meal"
brings out the best of the ingredients
to achieve a taste that you will never get tired of.
It comes with a bowl of rice we've grown in Tochigi
where the rice gets sweeter because of the water and the temperature difference.
The shaved ice which we serve the whole year
is a gem that you can enjoy the look
and the taste.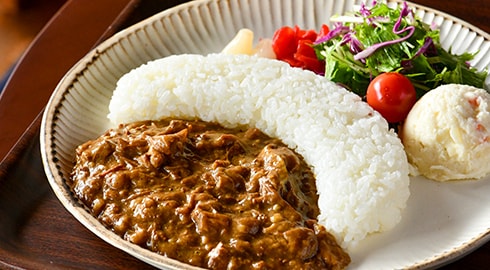 Curry & rice / Hashed meat & rice
It brings out the best of the ingredients. Cooked slowly to achieve sweet, umami-rich flavor.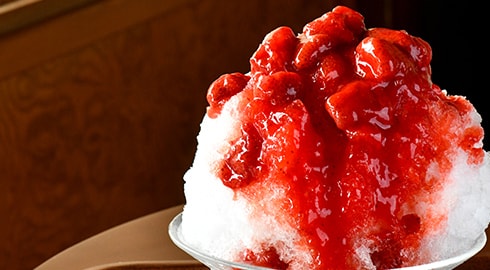 Shaved ice
The refreshing flavor of the fluffy shaved ice
fills your month when you take a bite.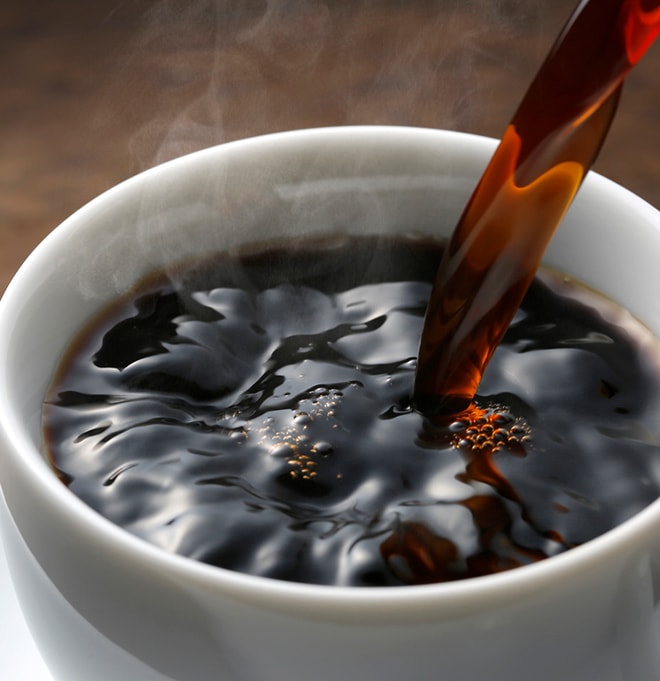 Drinks
Coffee and tea.
We make coffee in a siphon.
We brew our coffee slowly
to create the smooth,
crisp flavor.
Our tea is a gem that use finely selected ingredients.
It is characterized by
sophisticated aroma
and rich flavor.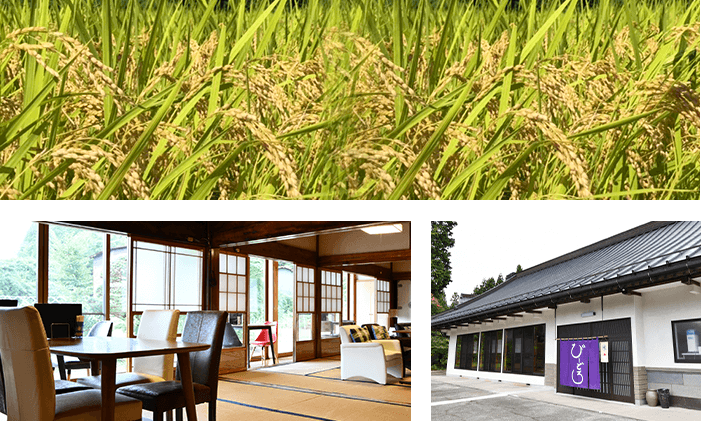 About Us
"Kominka Cafe Beedoro"
is a Kominka Cafe nestled in the mountains of Nikko.
We renovated a hundred-year-old kominka
and opened it as a cafe.
It is a cozy cafe where
you can relax in the refreshing nature,
as it is surrounded by beautiful lush
green mountains and rice fields.
Cafe Information
"Kominka Cafe Beedoro"
aims to become a cafe that is
loved by the tourists and the locals.
Parking is available
for customers who come by car.
If you get lost,
please feel free to contact us.
Bicycle stand is also available.
Parking for motorcycles is also available.